Air travel has a big impact.  One flight from San Francisco to New York City can create the same carbon emissions as 2 months of regular commuting 40 miles a day.  Reducing air travel doesn't mean you can't get away—be creative and consider your travel options!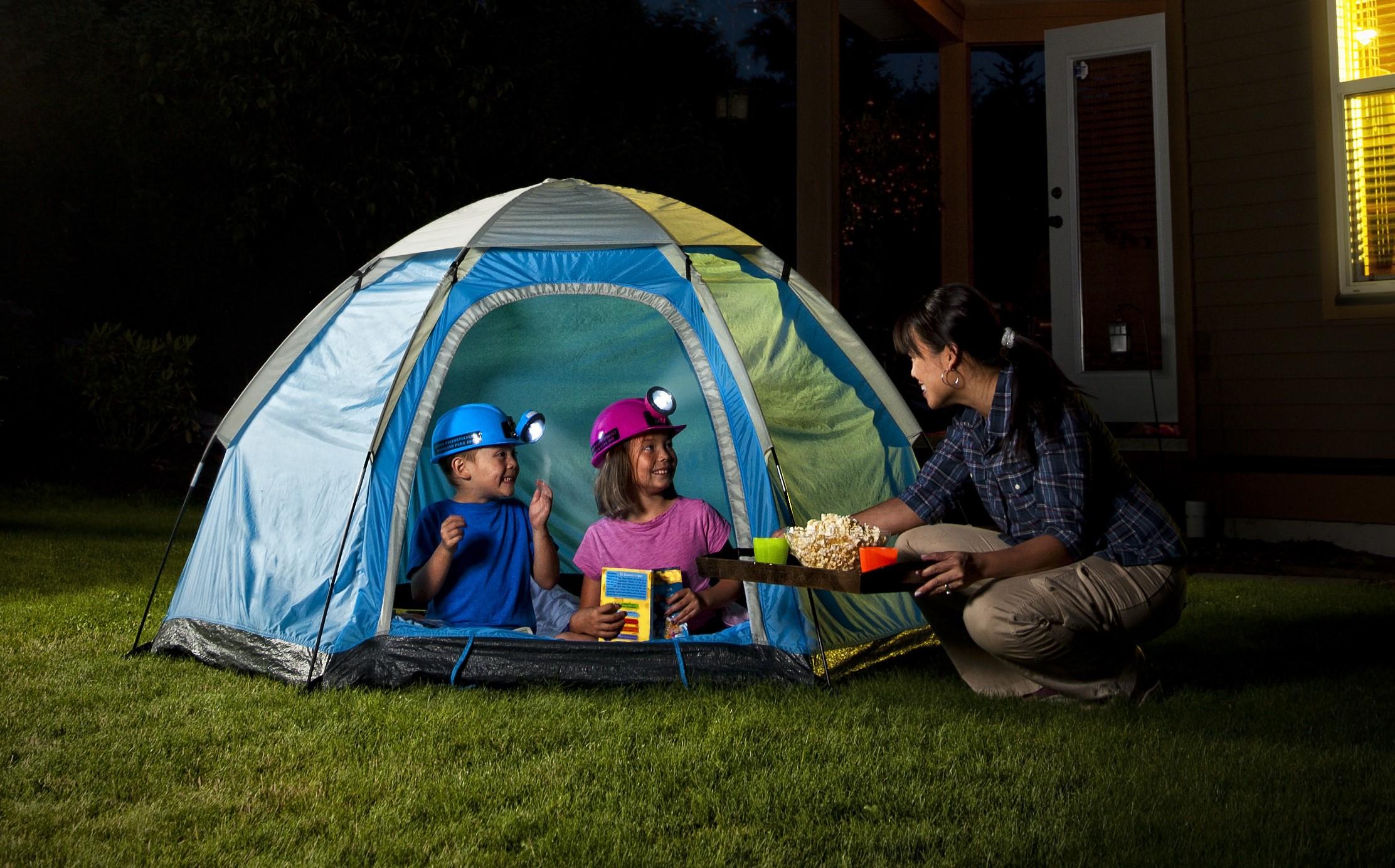 Even with significant increases in airline fuel efficiency, air travel still has a big impact.  There are times when air travel is important and the best option, like the long-planned vacation in Maui or going to the family reunion in Des Moines.  However, sometimes there are other options that can be just as good and create less impact.  They can even save you money.
Flying has a sizable impact.  One flight from San Francisco to New York has the same impact as driving the average car 2,000 miles.  We don't have renewable energy sources for air travel yet, however, a lot of bright minds are working on it!  We will have better options soon.  Until then, think about other options before you fly and consider flying less.
Read on for some ideas on alternatives!
1
Consider your travel options
Stay local.  One great way to reduce air travel is by staying at home or local.  If you vacation with air travel regularly, consider turning one of those trips into a staycation.  Be a local tourist in your home town!  Check out all the interesting places nearby that you haven't had a chance to explore.  You will save money on both the flight and the accommodations.
Of course, sometimes you just need to get away from home.  An alternative idea is to find a local spot relatively close by (100-200 miles).  A hotel in the city or a cabin in the woods, someplace that offers a change of scenery.  If you skip the cost of the plane ticket, you can upgrade your accommodations, or add in a special event or night out on your trip!
Road trip!  If your destination is between 300 and 500 miles, driving generally creates less impact than flying, especially for a family of 3 or more.  If you are traveling solo, that trip might be best by plane.
Driving to your destination will take a bit longer than flying, but not by much!  Generally, it takes about 6-7 hours to drive 400 miles. Making that same trip by air can easily take 3-4 hours when you include the time to drive to the airport, arrive early for security, and find transportation to your destination after landing.  For only a couple more hours of travel time, you can help lower your impact!
Traveling with your family?  Make the trip fun—play car games, set up a video for the kids in the back seat or stop at a scenic site or two on the way.  Driving gives you more flexibility to decide when to leave or stop along the way. This can make travel much more relaxed, particularly with kids.
Take the bus or train. By far, the bus has the lowest impact of all the travel options; the train comes in second.  For trips of 300 to 500 miles (or longer depending on your comfort level for bus travel), buses have about three times fewer emissions per passenger.  The best part is buses are not the old Greyhound you may think of.  Many are new and have comfortable seats, WiFi, and seat back video.  Check with the bus company on features before you book.  
Train travel can also be very relaxing.  There are also many scenic train trips that have stunning scenery.  Train and bus stations have the added bonus that they are much closer to city centers, often bringing you closer to where you need to be.  For more information check out Greyhound for bus schedules and Amtrak for train schedules.  Explore your options, take time to relax, and enjoy the ride!
In-person time with family is priceless.  And no one is suggesting you don't go visit grandma.  But video chatting with your family offers a great way to stay in touch while staying home.  Low-cost options like Skype, Facetime, Zoom and Google Hangouts allow face-to-face conversations with very few technological requirements.  All you need is a computer with a camera (or smartphone) and a good internet connection.  There is also the new Portal from Facebook and the Echo from Amazon and other video portals that make video chatting seem almost like you are there.
To get started, pick which app or service you want to use and ask each family member to download the app or make an account, if necessary.  Check for tutorials online if any family members have trouble getting set-up.
Extra Credit:  Talk with your boss about video conferencing at work.  There are many great options.  Find more information on the Telecommute action.
2
Make a plan and book your trip!
Revisit your list of trips planned for the next year or two and update with some local or other alternative options.   Book your trip and have a great time!
3
Low impact tips when you need to fly
If you need to fly, go for it!  Here are some things you can do to lower your impact.
Combine trips. Need to go on a business trip somewhere close to family or a place you've always wanted to see?  You could plan business and pleasure into one trip, saving a flight.
Fly non-stop. Take-offs and landings use a lot of fuel compared to flying at the cruising altitude. Extra stops, particularly stops that take you out of the way, can significantly increase the emissions of a trip.  Fly non-stop when possible to reduce emissions. Plus, extra stops lengthen your travel time and increase the odds of delays and lost luggage!
Pick the best airline.  Different airlines have different levels of fuel efficiency.  Want to know more?  Check out this study that ranks fuel economy by airline (chart on page 4) to see how the airline you are considering booking with stacks up.
Buy carbon offsets. If you need to fly, consider purchasing carbon offsets to reduce your impact!  For a few dollars, you can support renewable energy and other emissions reductions projects to offset emissions generated by your flight.  Learn more in the Offset Air Travel action.